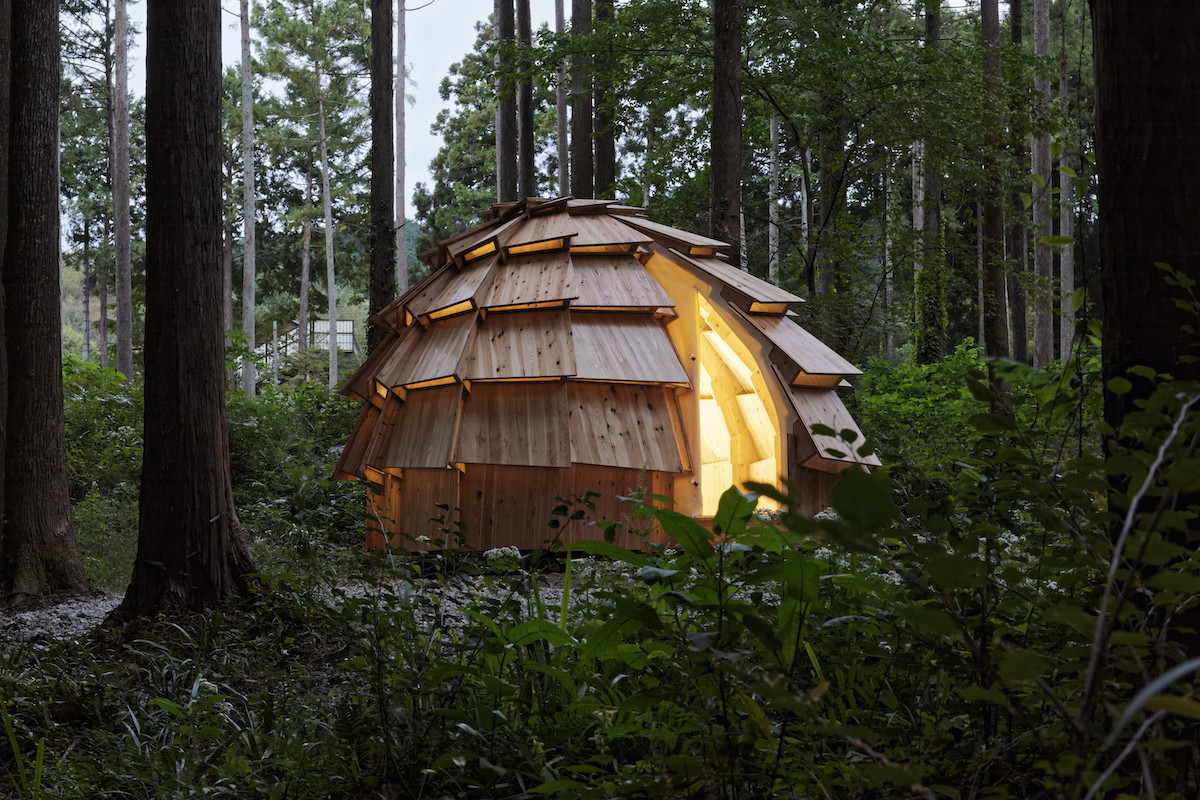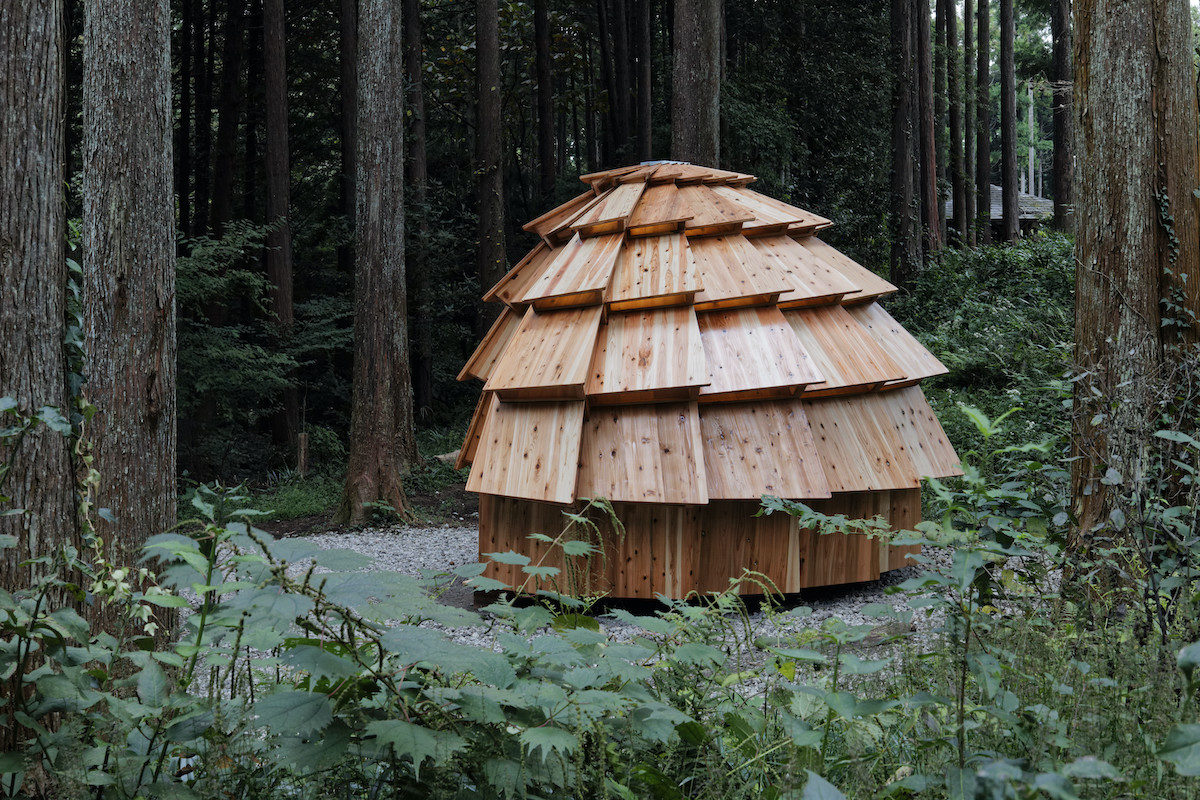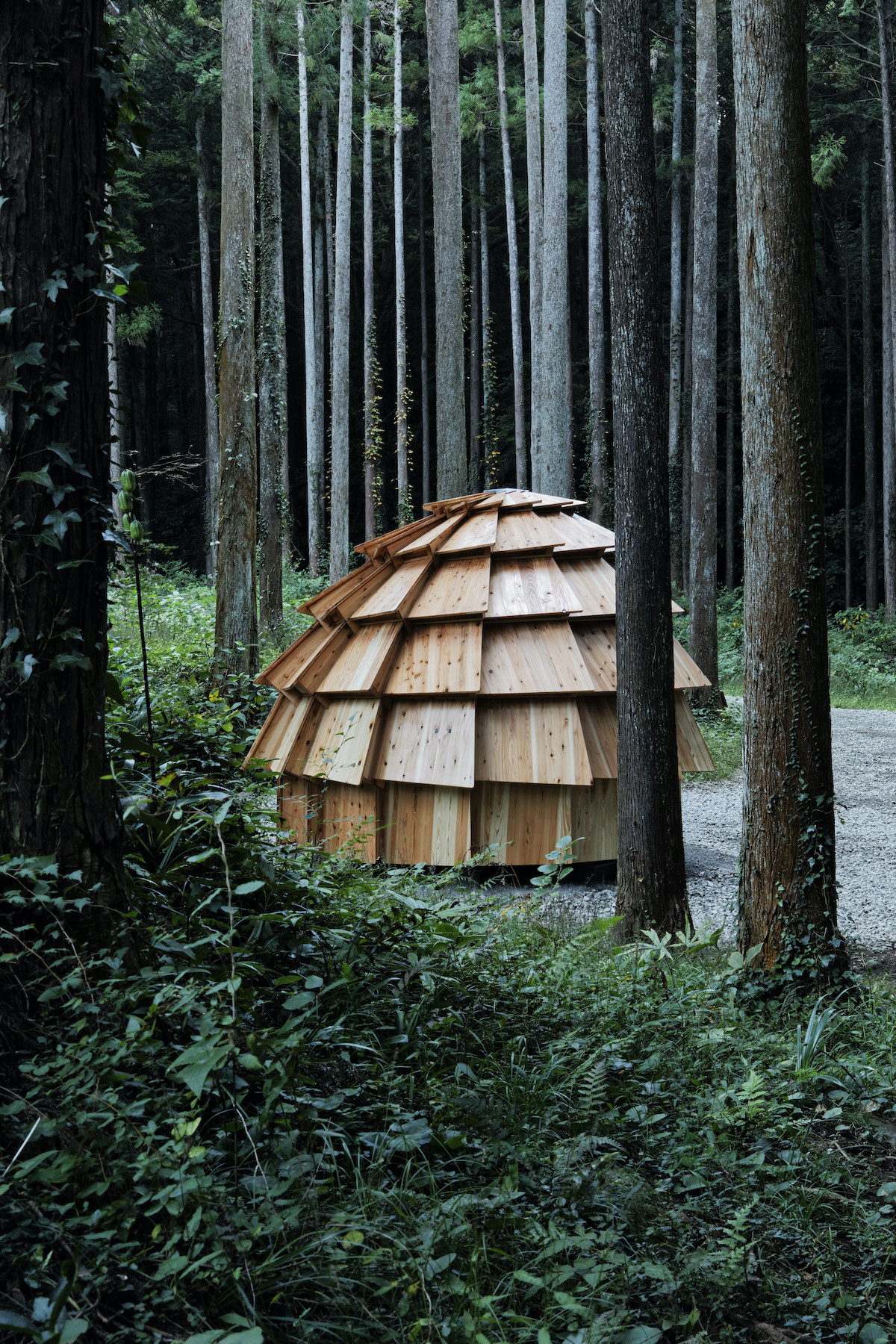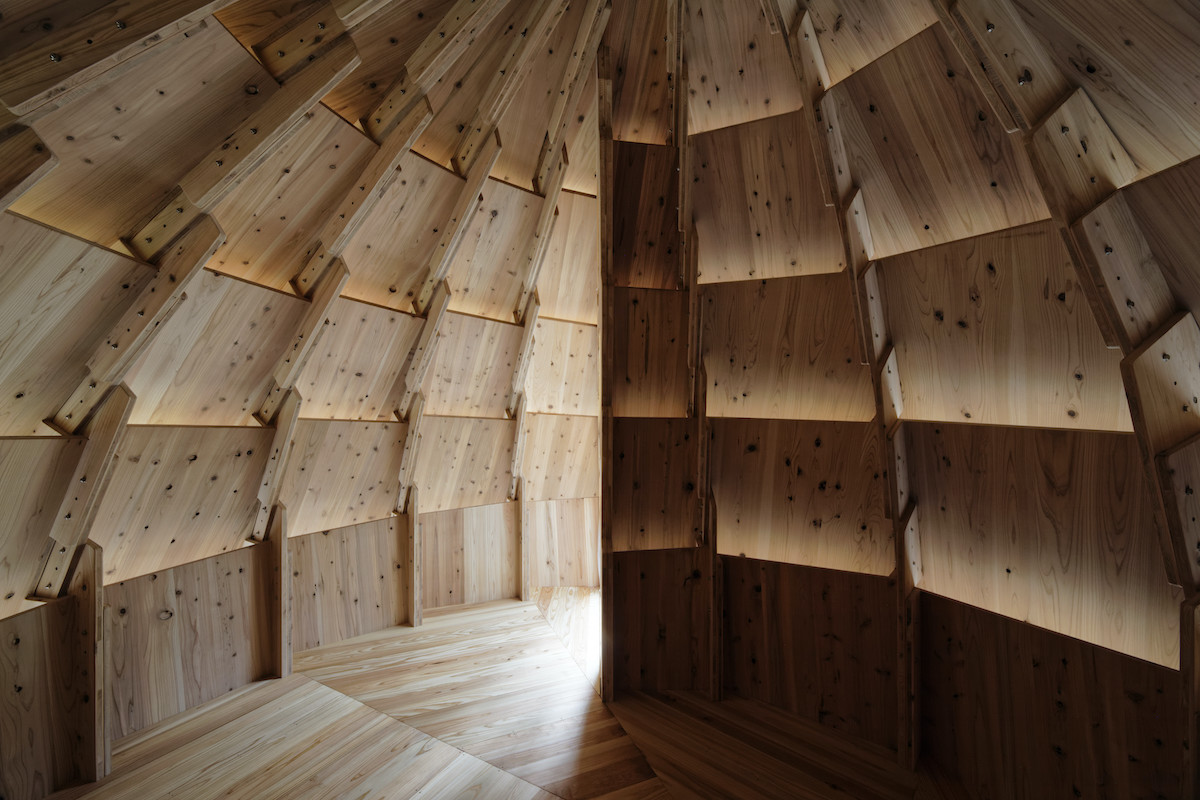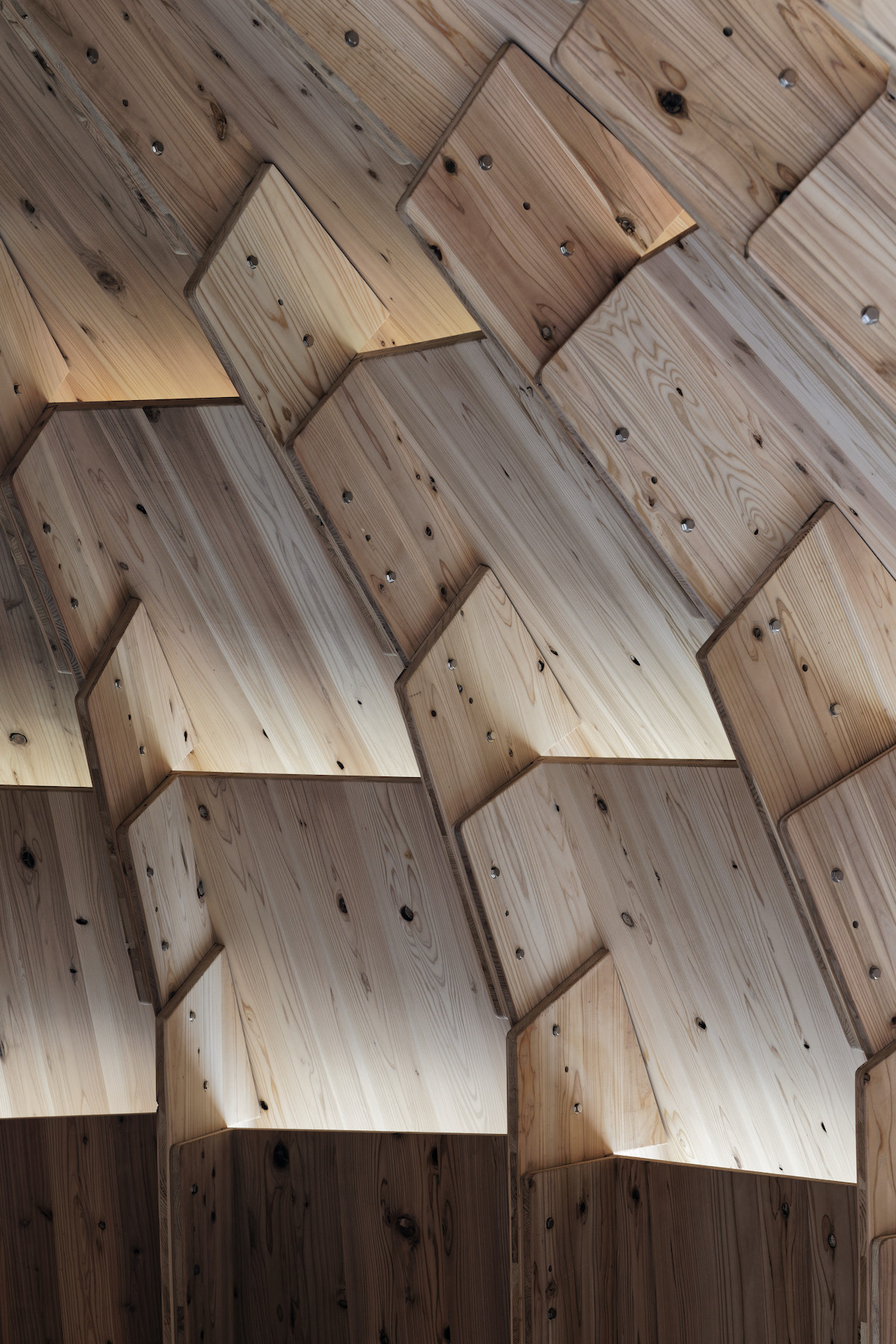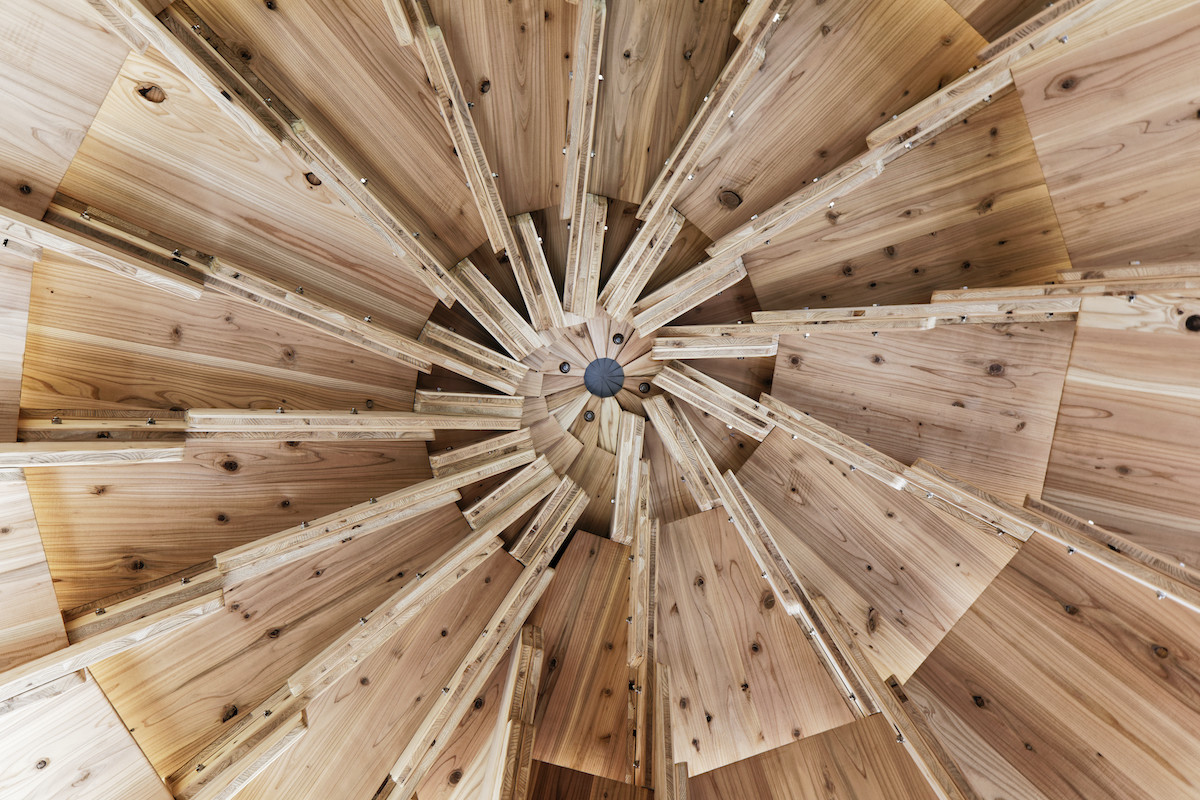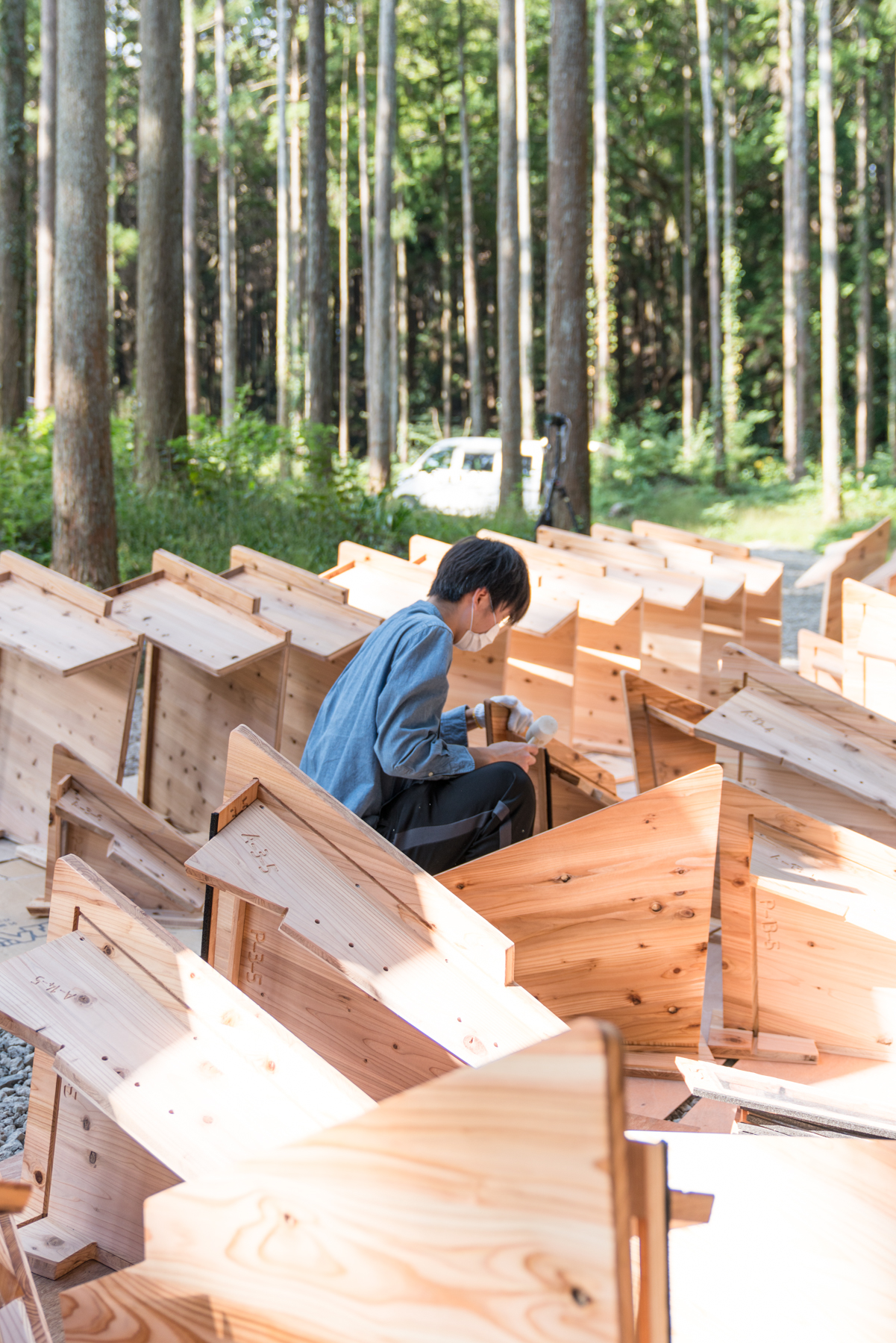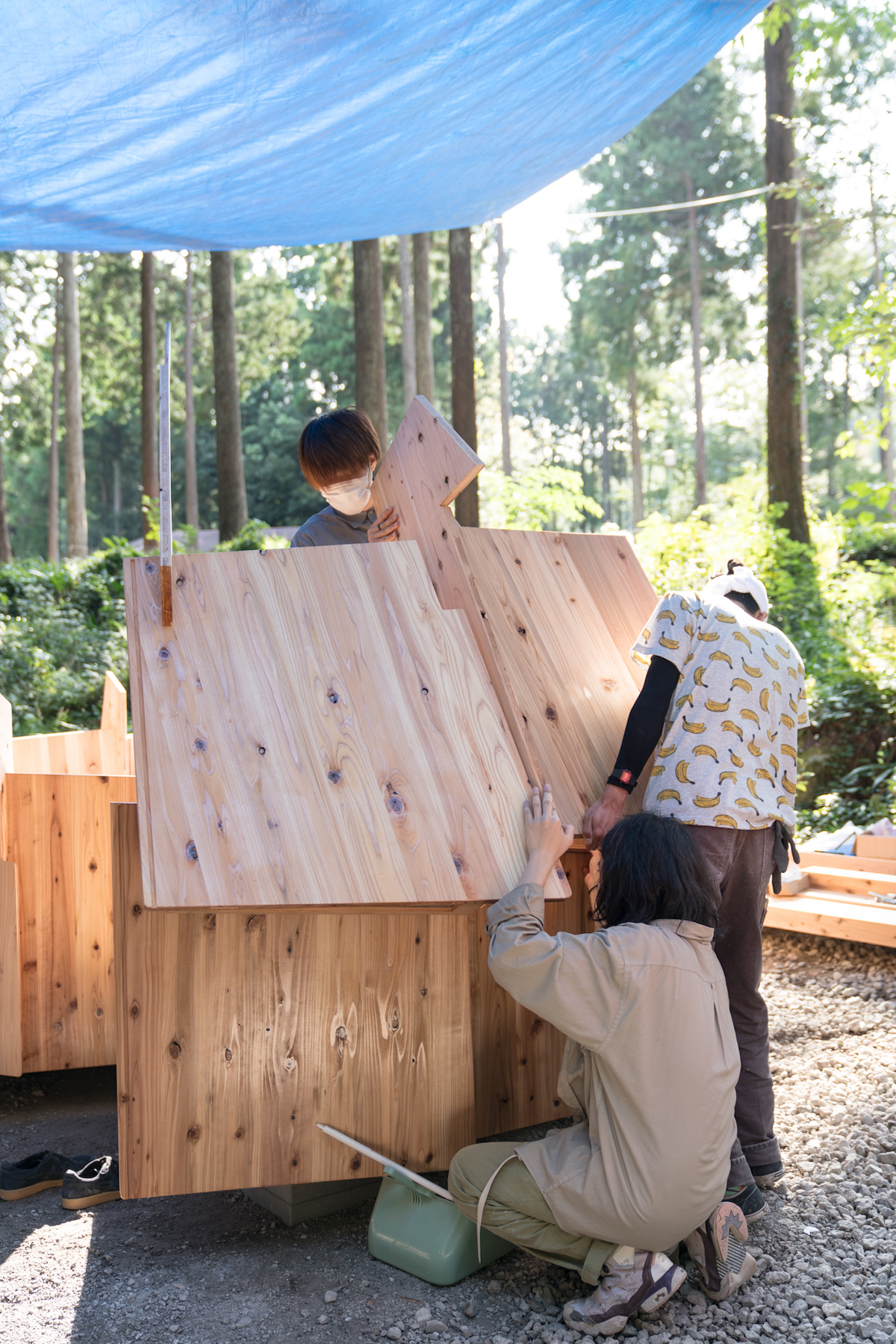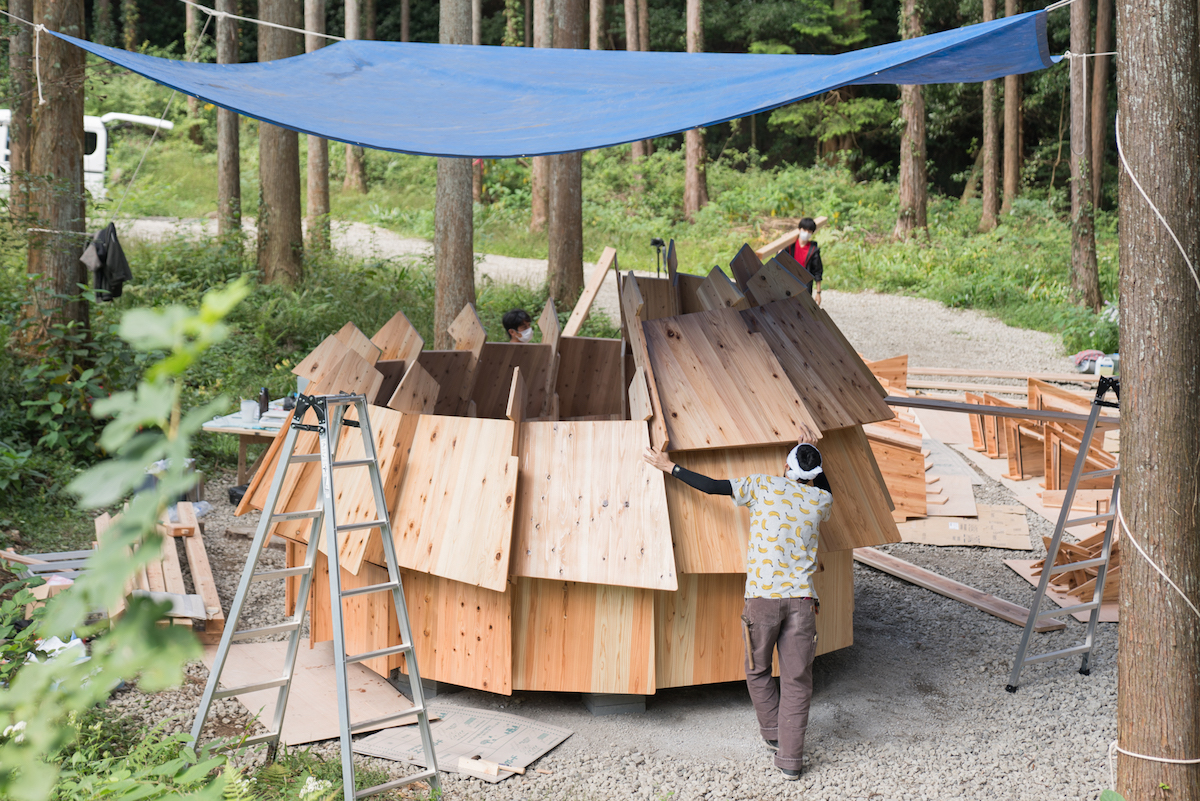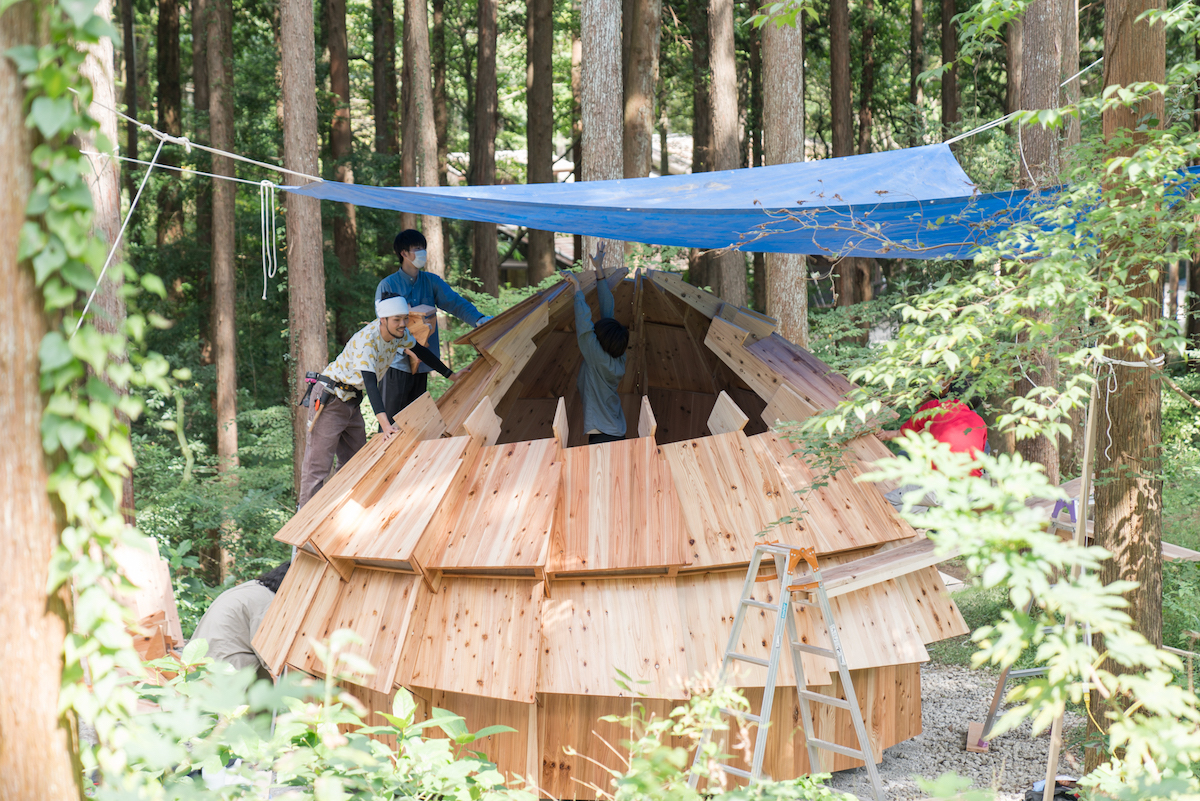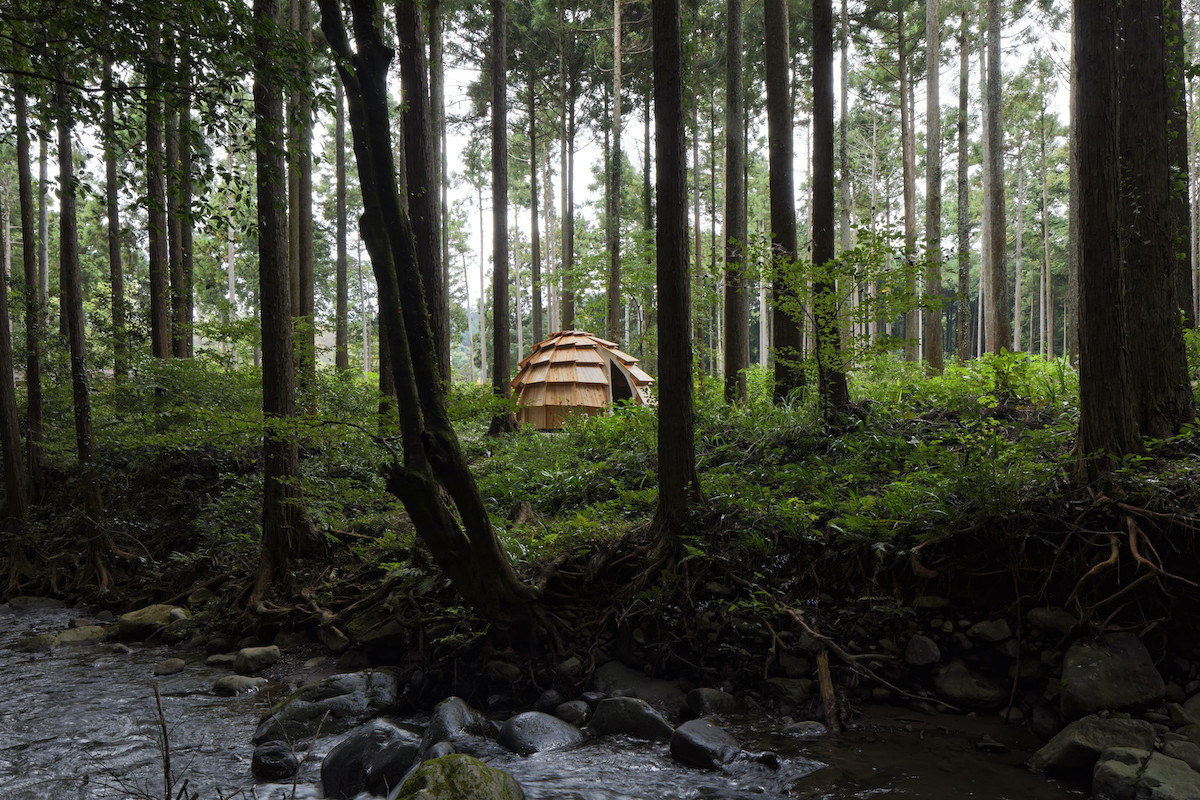 Design

VUILD Inc.

Construction

VUILD Inc.

Structure

yasuhirokaneda STRUCTURE

Metal design

Hiramiya Co.Ltd

Tent design

Maruhachi Tent Co. Ltd

Total floor area

9.0㎡

Maximum height

3200

Location

Recamp Odawara

Completion

2020.10

Photography

Hayato Kurobe(completion) / Aya Ikeda(Construction)
The acorn-shaped hut is made up of a collection of wooden modules, all produced using CNC milling machine. Despite their complex appearance, the pods can be easily assembled or disassembled with simple tools. The overlapping modules have been smartly shaped to keep out the rain and direct sunlight, and allow an ample amount of breeze into the pod.