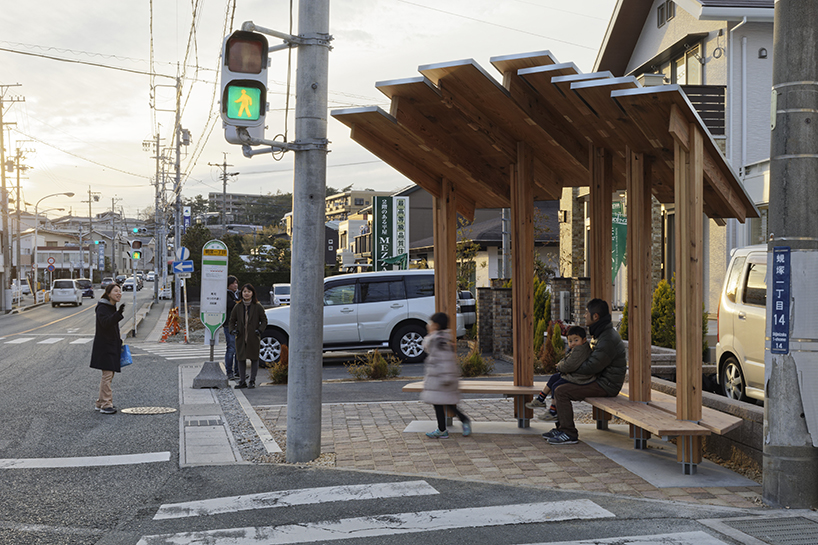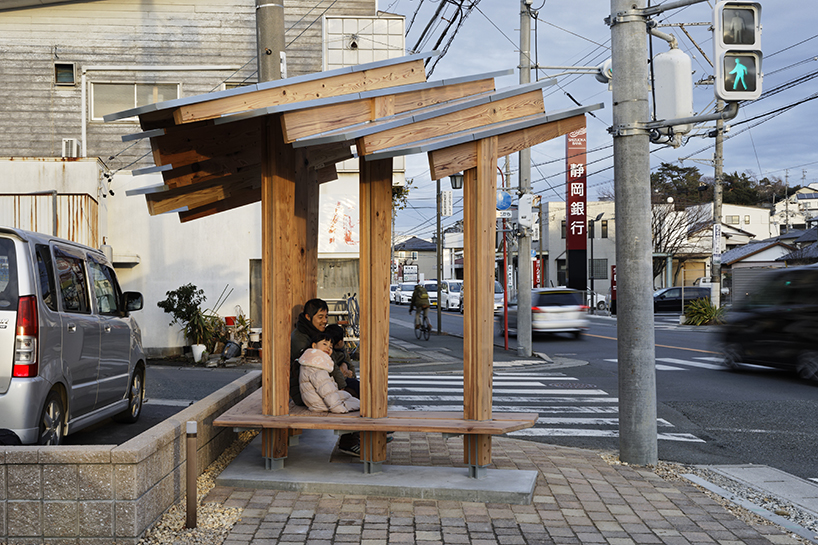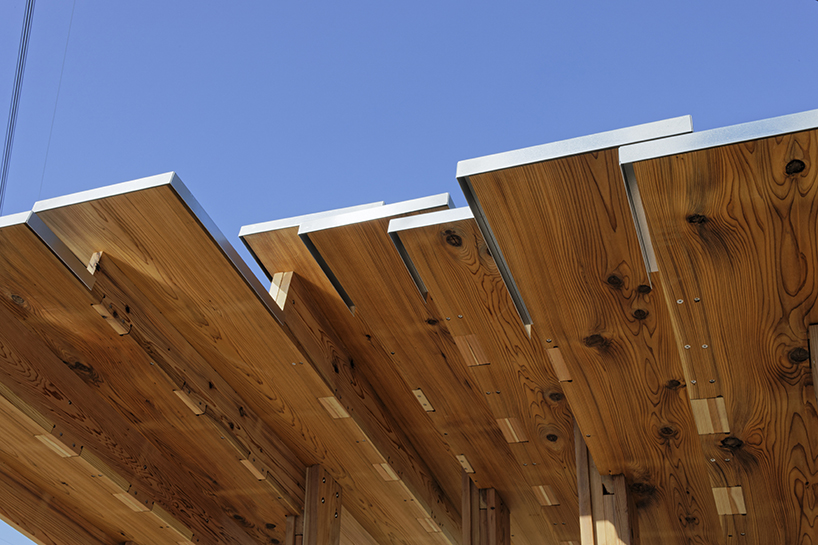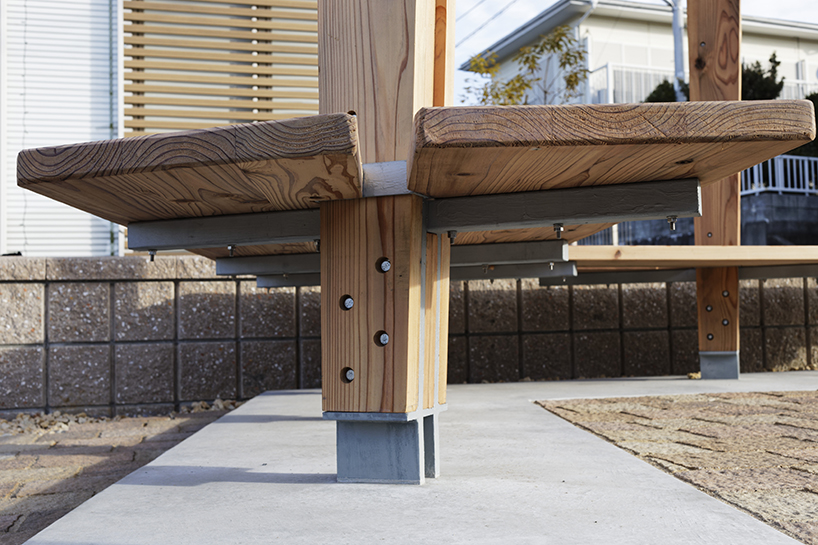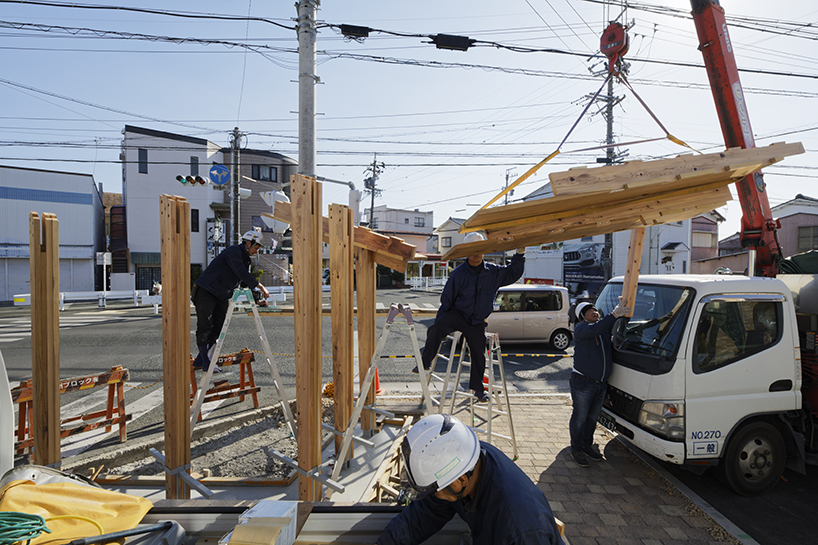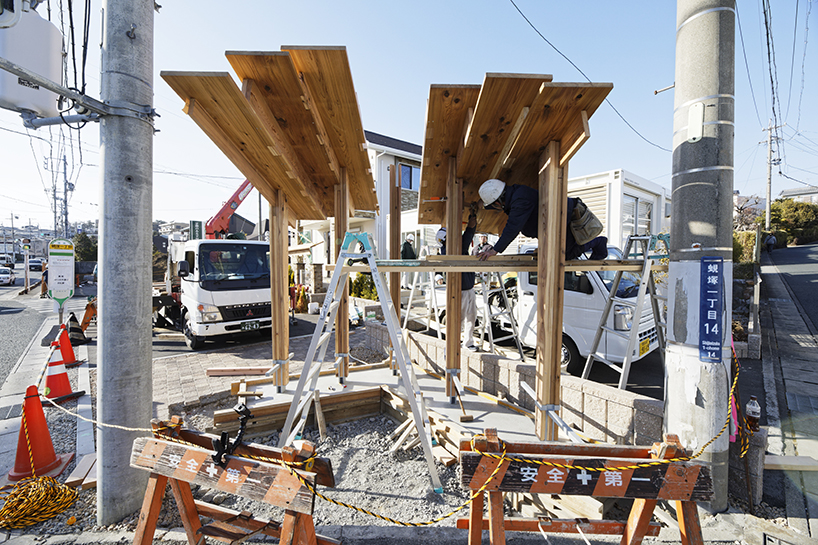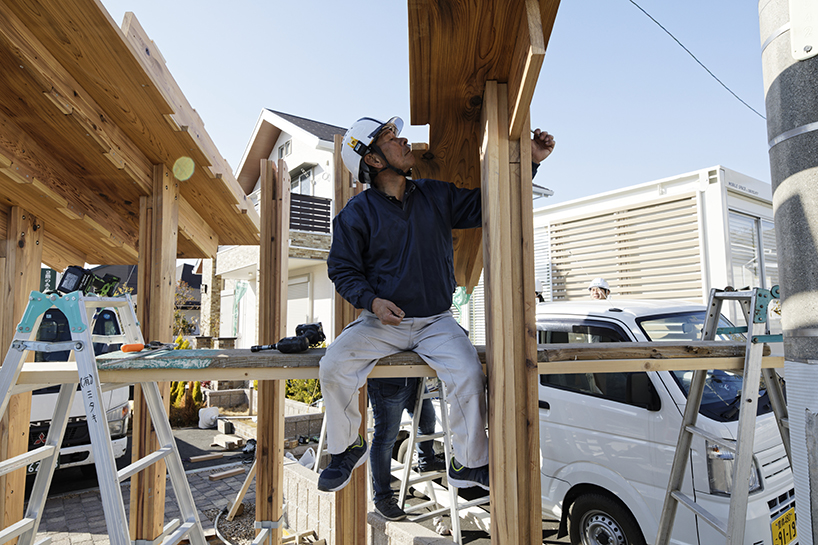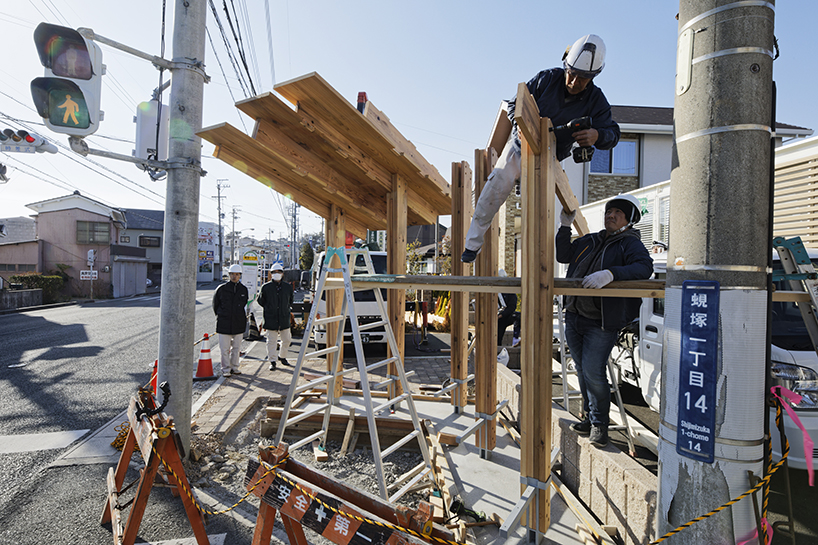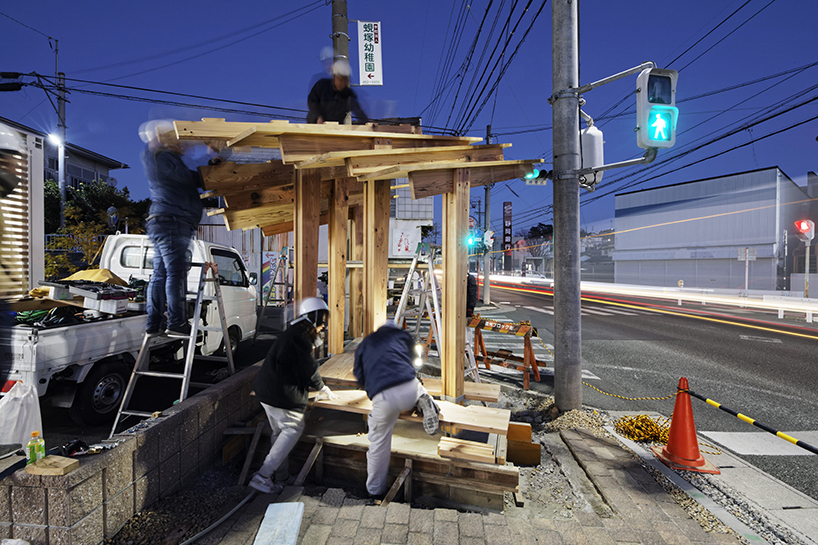 Design

VUILD Inc

Construction

VUILD Inc MITAKI SPACE FACTORY

Structure

yasuhirokaneda STRUCTURE

Metal

Hiramiya
This bus stop is designed to give different impressions depending on the angle of sight. The board pillar is set on the west side to protect strong wind and the other side is widely opened to welcome pedestrians.
The ceiling is made only with minimum numbers of plates with a solid board of 240mm (length)×300mm(width)×36mm(thickness), and the base plates are cut by laser cutter to fit with the shape of each pillar. In addition, all the timers used for this project are locally produced and processed. Local cedar called "Tenryu Cedar" was processed by a locally installed CNC milling machine called "Shopbot." This project proposed a new role model of "local production for local consumption" using Shopbot for processing locally produced timbers.