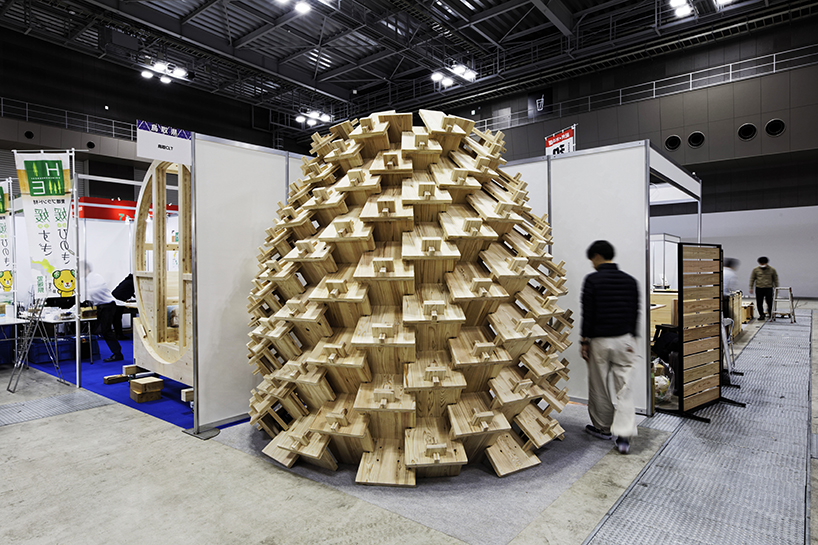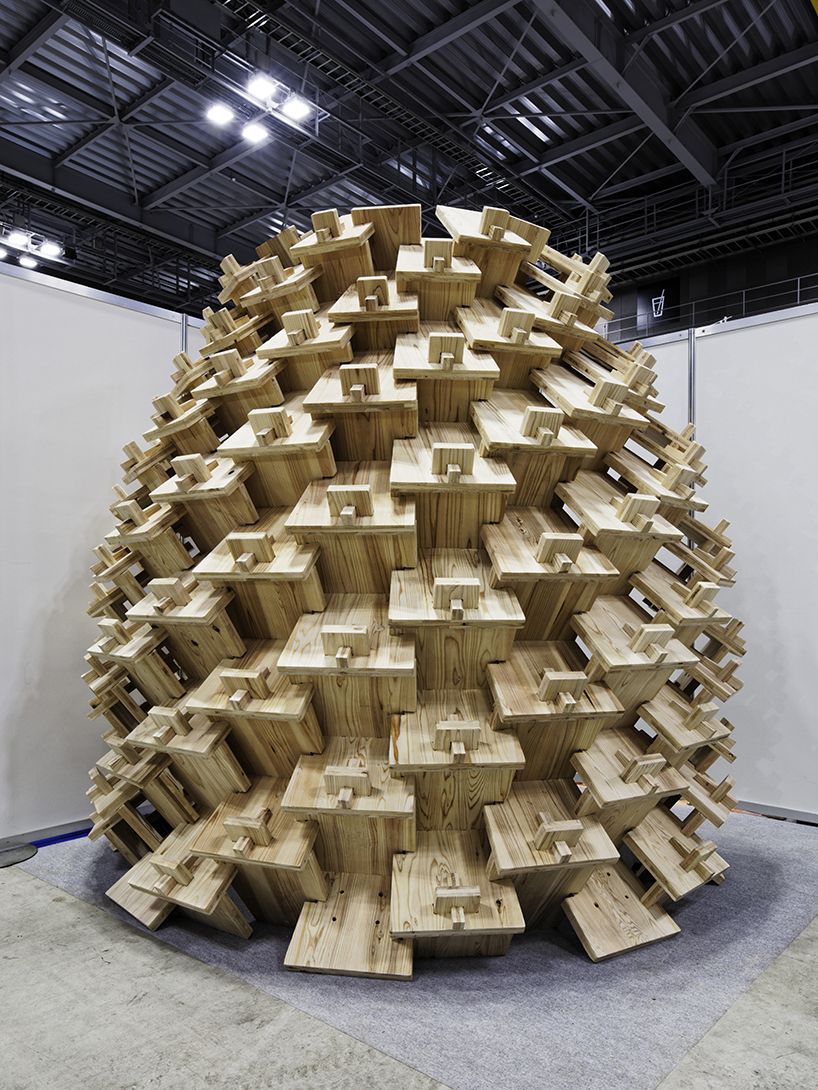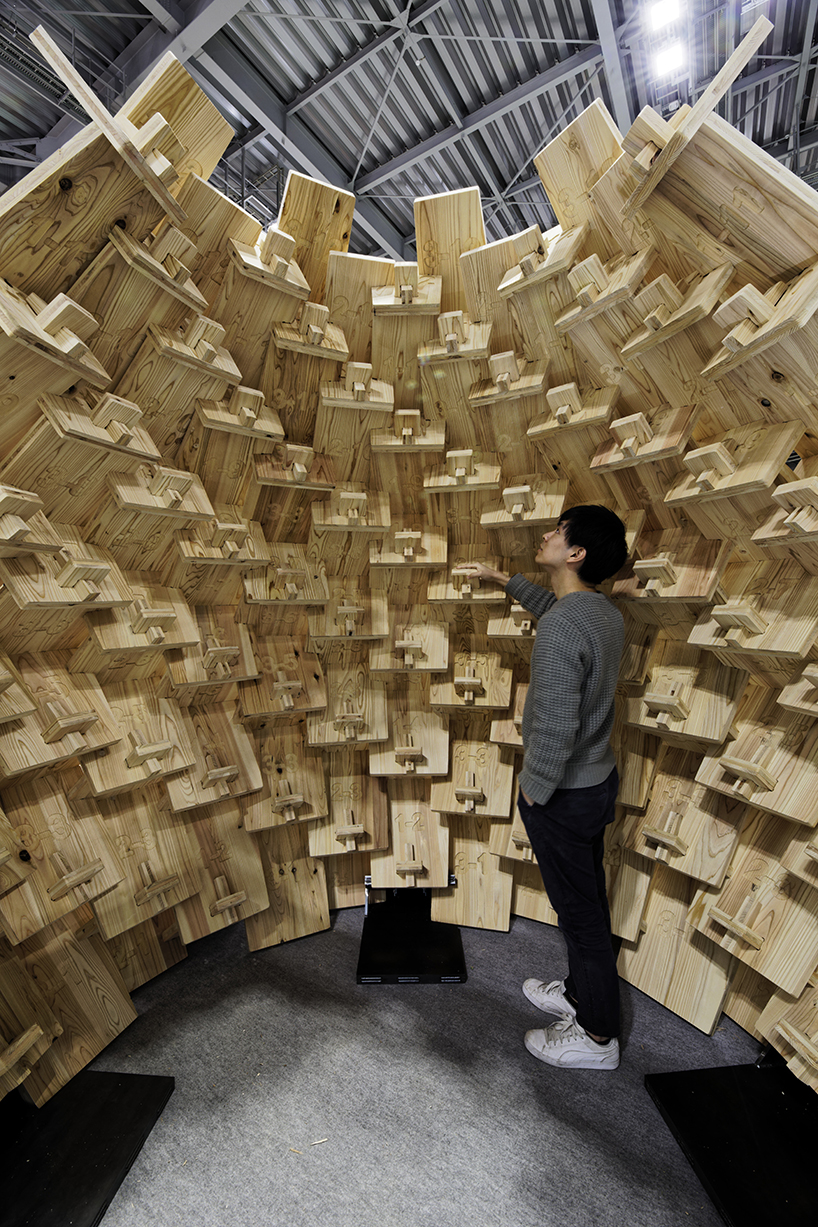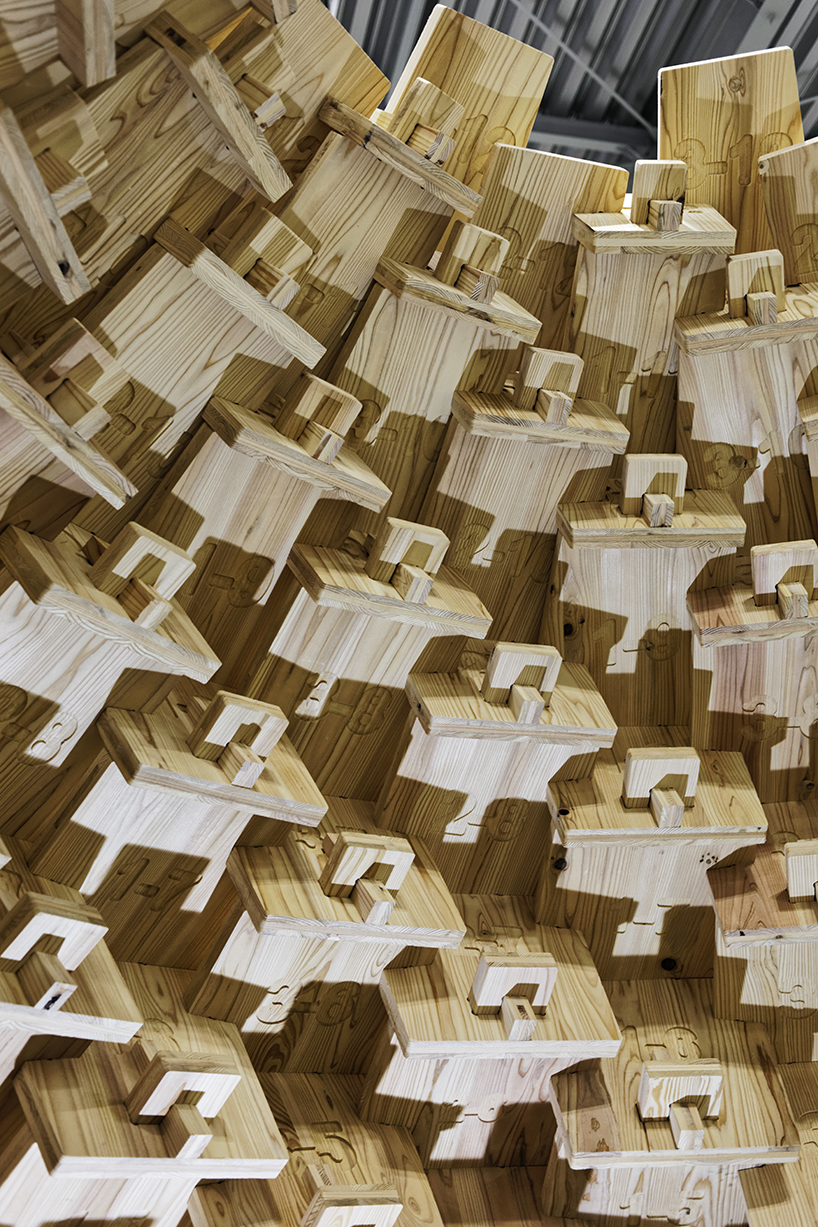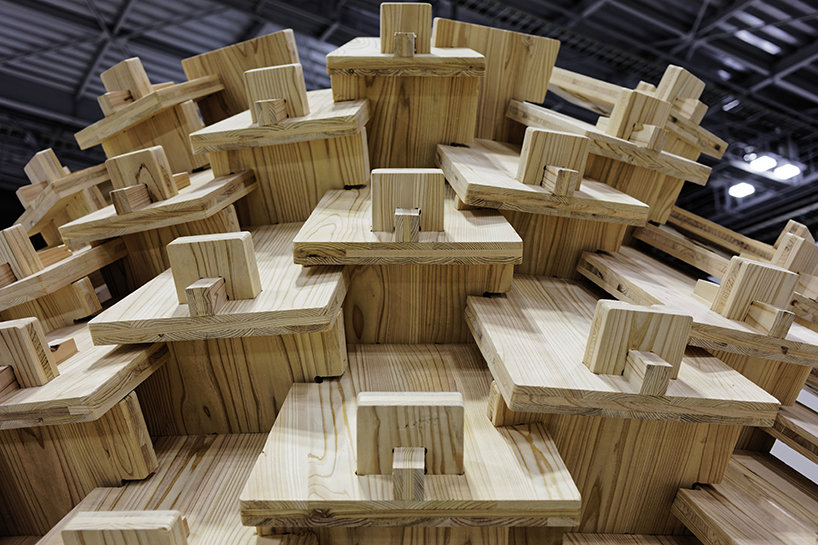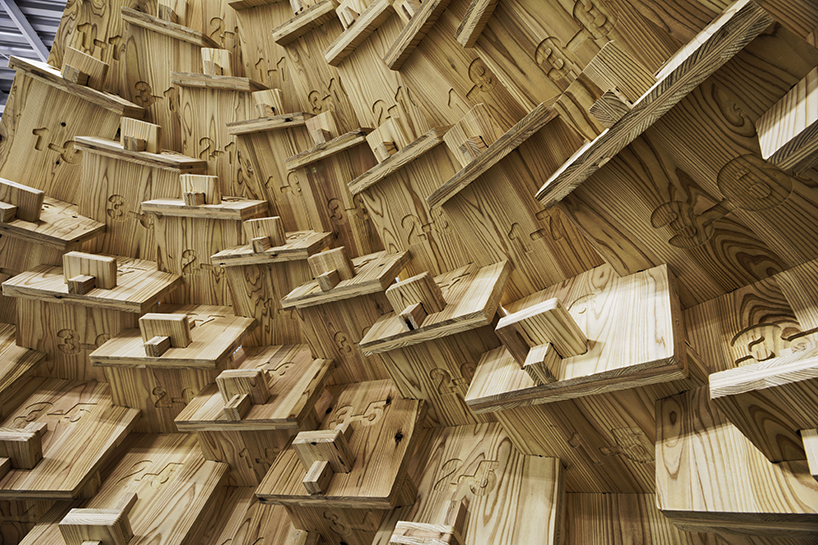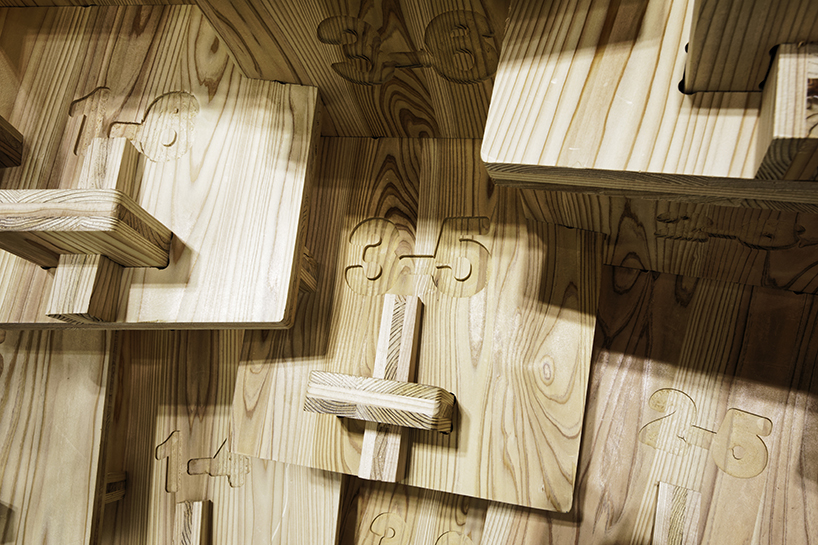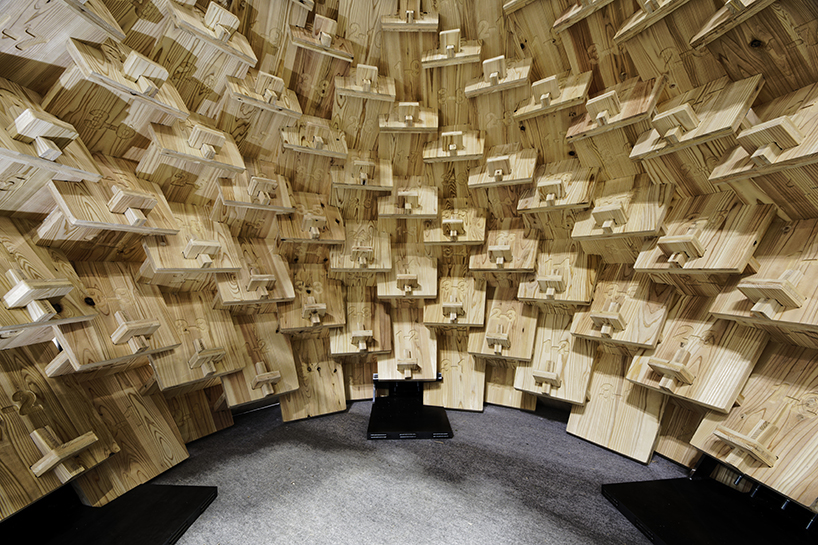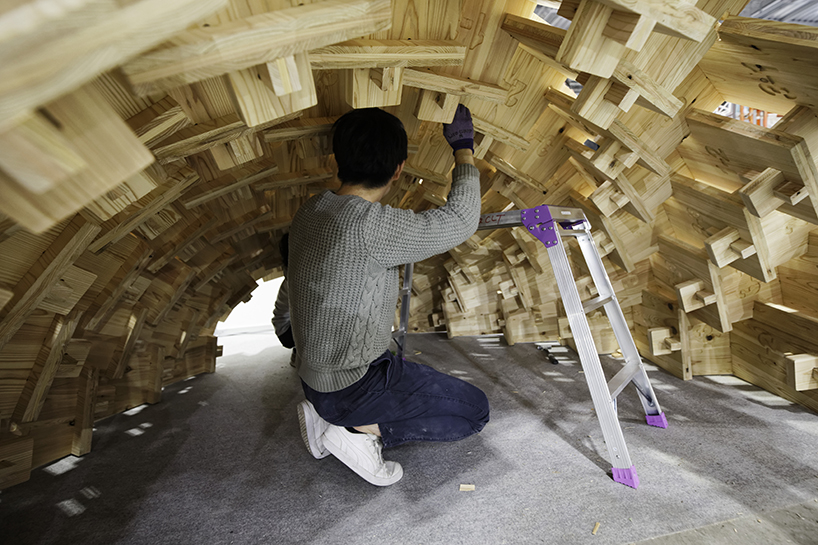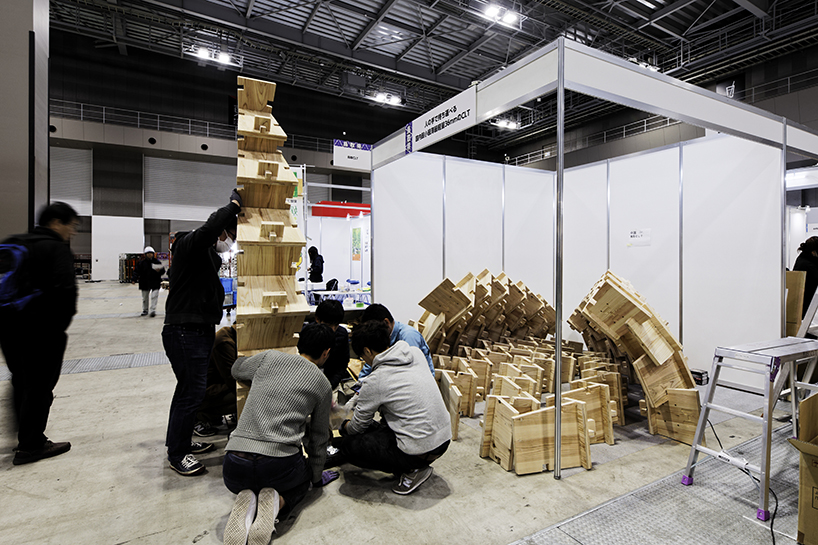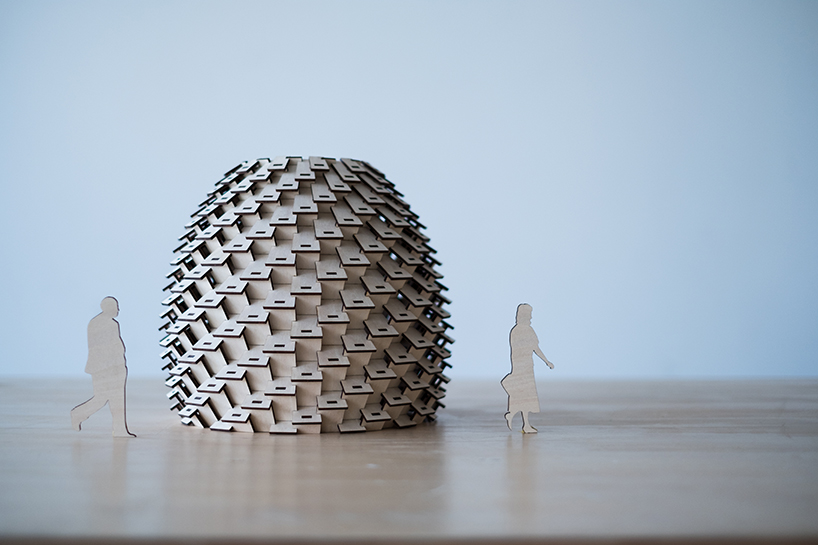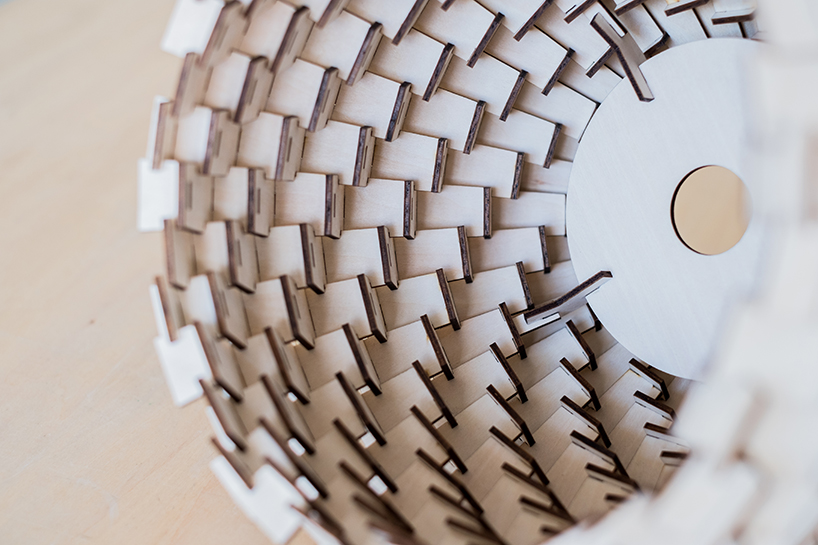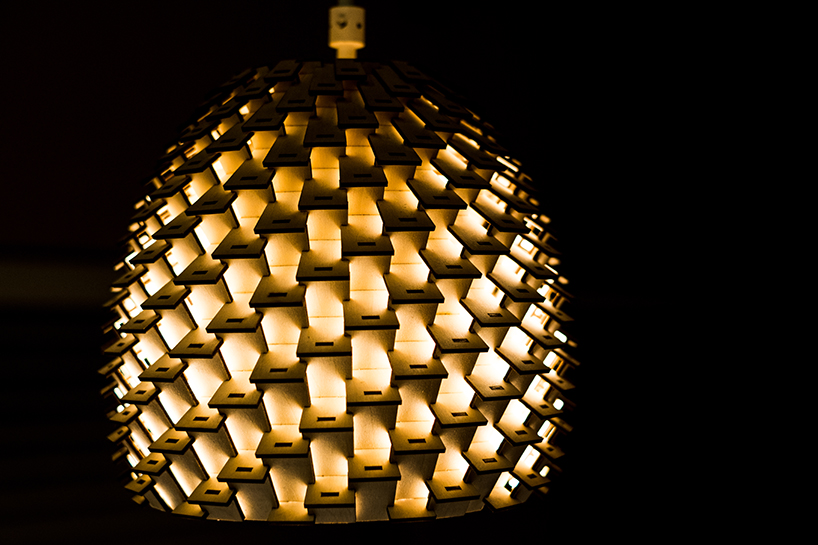 Design

VUILD Inc.

Construction

VUILD Inc.

Structure

Jun Sato Structural Engineers Co. Ltd.

Metal

Hiramiya
The pavilion is made out of 36mm CLT, the smallest, thin and light CLT in Japan and played an important role at the WOOD Collection held in January 2019 as the exhibition booth of TOTTORI CLT Co., Ltd.
Considering the circumstance that this has to be assembled instantly at the collection venue, the pavilion break up into small pieces in which all the pieces of a row fit a 160 sized (500mm length, 501mm depth)cardboard for easy transport. Also it can be assembled easily without using screws or any other specialized tools and pieces can be connected by following the curved numbers on the surface of each piece.
Until now, many people's desire to create has been limited by the issues of lack of knowledge or technology.
Using EMARF, people can combine and customize design templates gathered from designers around the world and give form to their desire to create, even without expert knowledge or technique.
Even things that seem impossible to create on their own, they truly can make them instead of something made somewhere by someone else.
EMARF removes the limitations on the desire to create through its network and technology, allowing anyone to create freely.