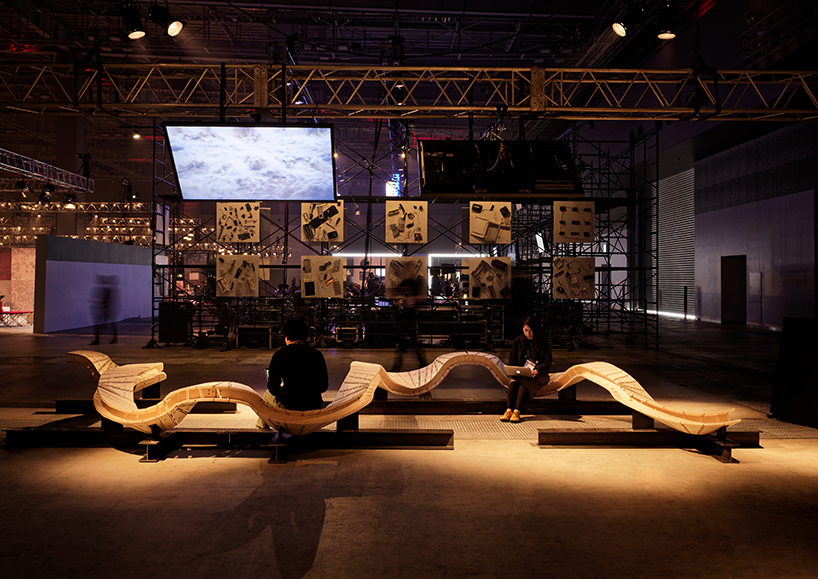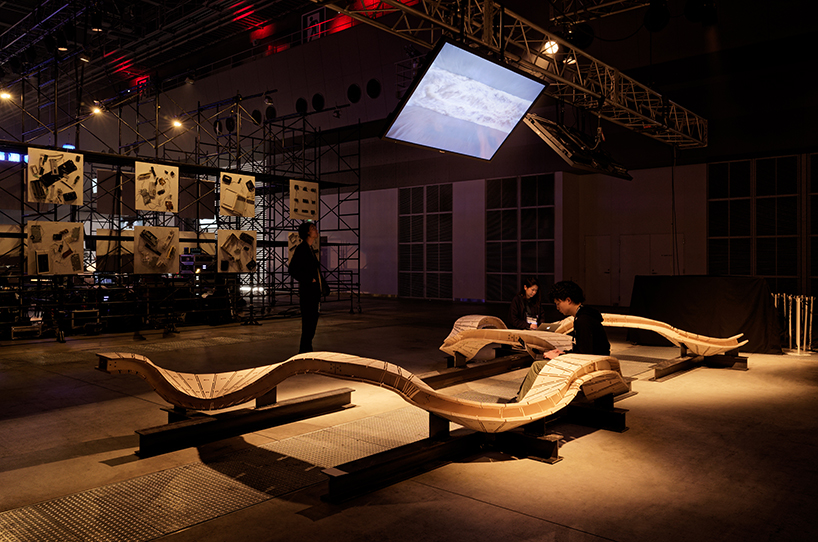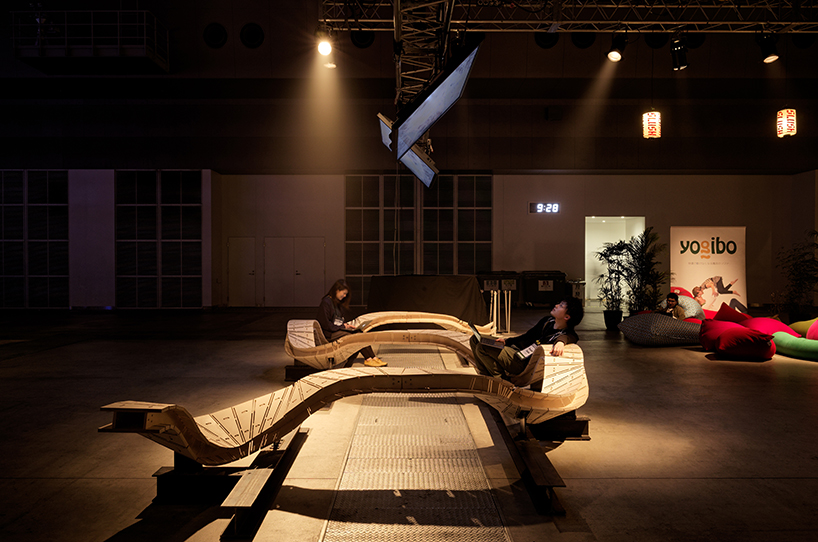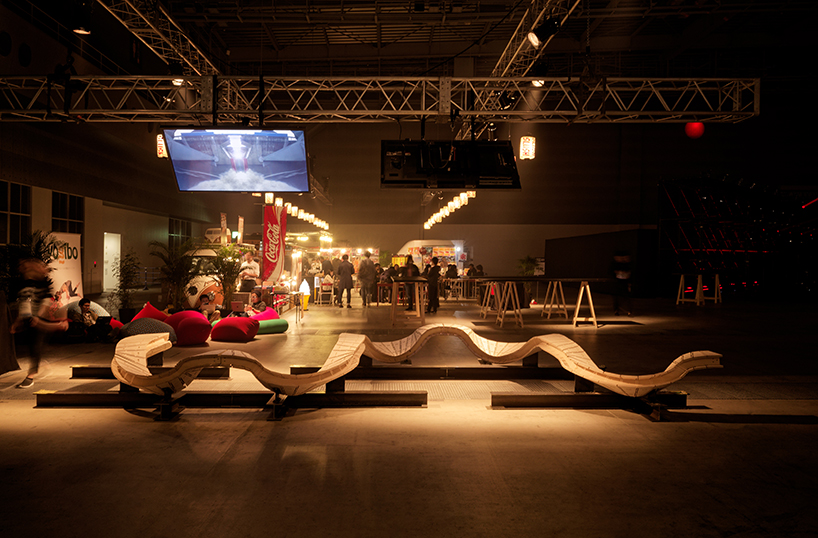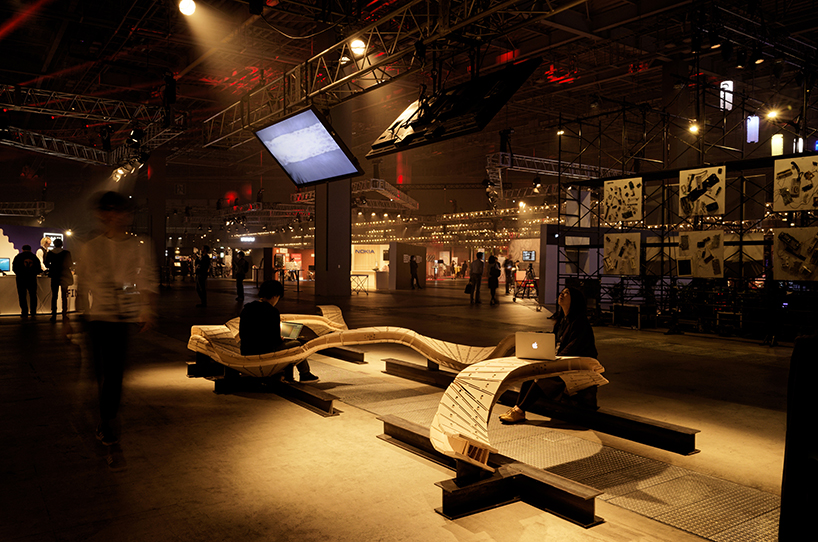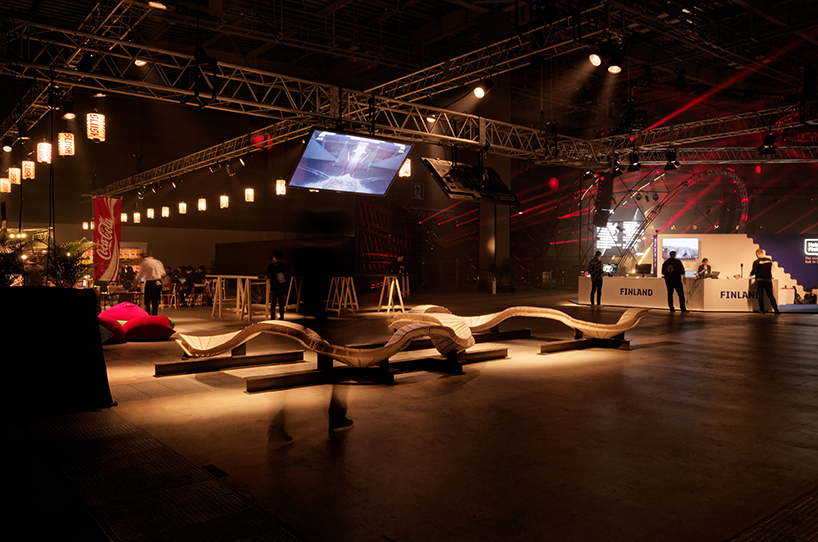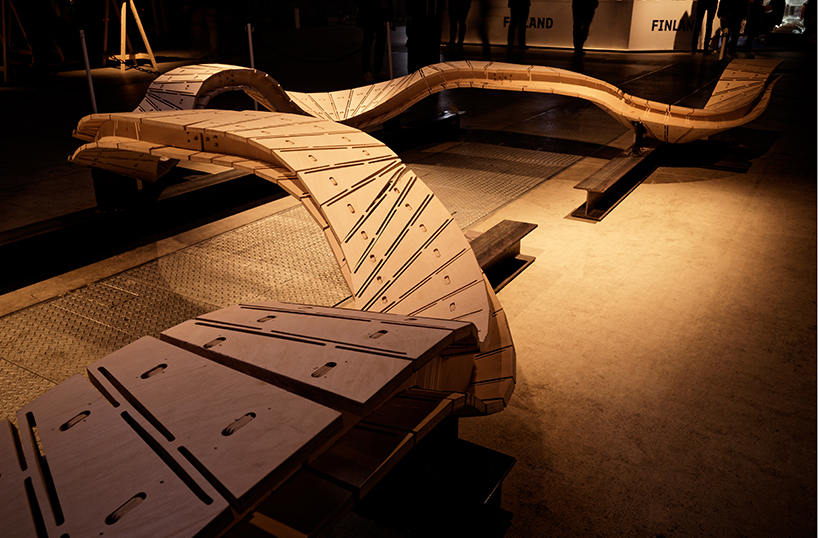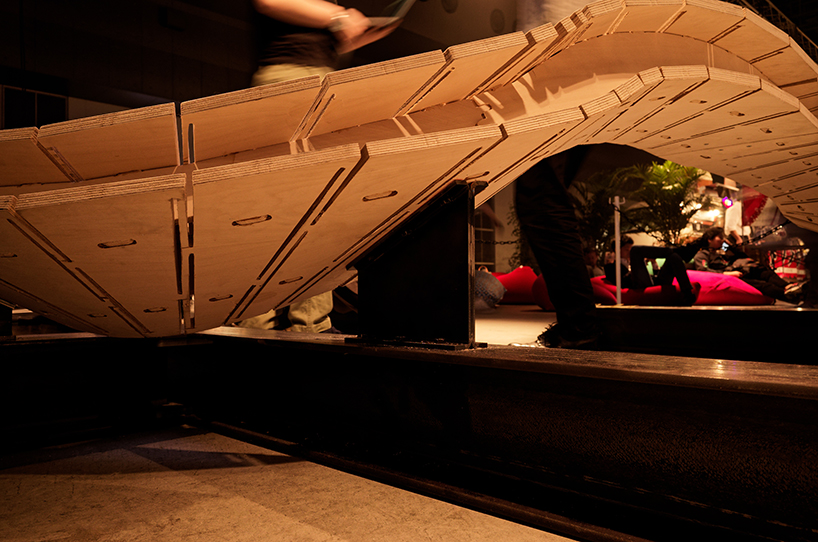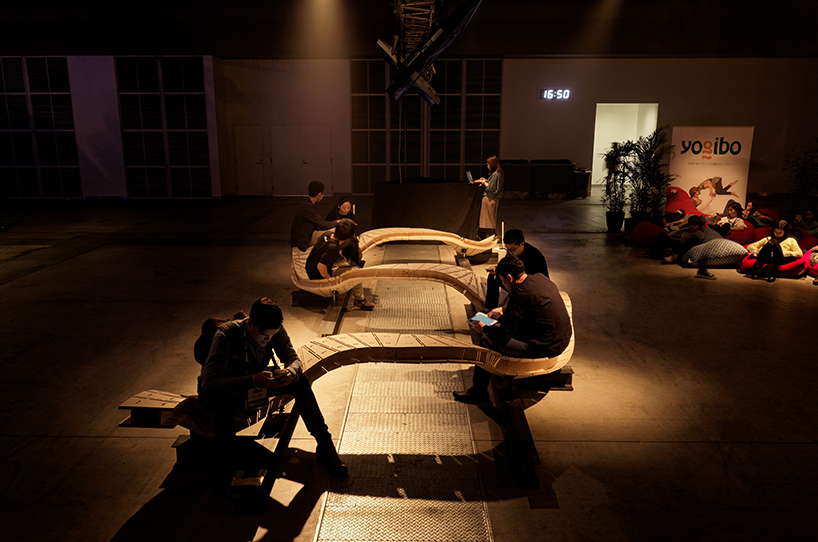 Design

VUILD Inc.

Construction

VUILD Inc.

Structure

Shinnosuke Fujita(University of Kitakyushu) Taisuke Ohshima (Nature Architects)

Metal

Hiramiya
The wooden bench of a curved surface using the Kerf Bending method.
The slit processing is applied to the 18mm Russian birch plywood by ShopBot, and it is fixed to the pedestal in the bent state. Although the steel frame is used for the pedestal, we have succeeded in quick delivery by laser processing and welding the component directly from 3D modeling data.